The most important part of studying at university is learning how to think!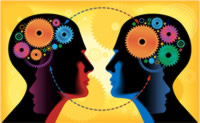 Your course of study will be teaching you many new ideas and concepts, expecting you to learn new techniques or processes of analysis and of course, gain new knowledge.

However, without reflecting on all of this and making time to think about it in ways that deepen your understanding, your university learning experience may be superficial, less interesting than it could be and without much lasting meaning.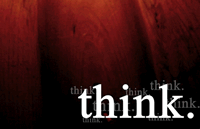 One of the hardest tasks is working out what you need to know and find out about in the first place - that is, 'sizing up' and 'scoping out' an essay, project or research study.

The resources in this section can help you to develop many of the practical processes you need for scoping out your study and sourcing or researching the information you need to consolidate it. This includes ideas and tools for storing the stuff you find in an organized way, no matter what the format, together with tools that can also help to properly credit the original sources through accurate referencing.